Academy Fire Life Safety® offers national one-stop fire and life safety services through our network of self-perform districts and trusted vendor partners. Our experienced account managers ensure each of your sites across the country receive the same quality service for all your fire safety systems. We combine unmatched industry knowledge and scale with personal service and accountability.With over 80 years in business and two decades serving hundreds of national and regional account customers, Academy Fire® offers unparalleled expertise in the management of multi-site fire and life safety protection. Through our customer service centers in New York, Texas and California, we provide coverage 24/7, 365 days a year*.To learn more about our 24-hour services and capabilities call (800) 773-4736 or Contact Us Here.
COMPANY HISTORY
Founded in 1933, Academy Fire Life Safety® started as a family-owned business providing fire protection services in New York and New Jersey. 60 years later, we identified a need for multi-location, regional and national organizations to efficiently manage their fire protection and life safety equipment. Through this transformation, we have become a trusted partner to many of the foremost brands in restaurant, retail, healthcare, assisted living, multi-family property, hospitality, property management, education, government, and industrial industries.
In 2012, Academy Fire® was acquired by Caltius Equity Partners. This transaction provided the Company with the necessary resources to become a leading provider of national fire protection services for Fortune 100 and 500 companies through our unrivaled vendor network. Academy Fire's® self-perform sister company, Impact Fire, can service many of our national customers in key regional markets*.
Academy Fire® and Impact Fire operate as subsidiaries of AI Fire. In 2017, Audax Group acquired AI Fire, with the objective to build an M&A capability and expand via acquisition. Since then, AI Fire has completed over 15 acquisitions. In 2021, AI Fire was acquired by TruArc Partners to support the continued growth of both its national and local district operations. In May of 2021, Academy Fire® acquired BCI Technologies out of Dallas TX to expand its low voltage service offering to its national account customers. With over 20 years serving national accounts, we are one of the most experienced national fire and life safety companies.
OUR PLATFORM
AI Fire is focused on fire and life safety with the expert resources and personal service you can trust. We offer national services through our network of vendors at Academy Fire® and serve local and regional customers through Impact Fire's employed technicians. AI Fire is based in Long Beach, California.
OUR LEADERSHIP
Academy Fire Life Safety is one of the largest providers of national fire protection services for a wide variety of multi-location customers. Our leadership team of talented and experienced professionals ensures we carry out our mission of providing unmatched fire life safety code compliance services.
MICHAEL LLOYD
Chief Executive Officer
Michael Lloyd joined AI Fire, the parent company of Academy Fire, in the summer of 2012 as CEO. His responsibility is to drive the growth and development of the business, with the primary objective of building the finest fire protection services firm across the country. Before joining AI Fire, Mike was President at Consolidated Fire Protection. He was responsible for growing and managing the national accounts service business, starting that business in 2004 and ultimately building one of the largest national services businesses in the industry. Earlier in his career, Mike was involved in several technology businesses, including Intuit, and was a consultant for several firms, including Viant and Perot Systems.
Mike earned his MBA from the UCLA Anderson School of Management and holds a BA in Political Economy from UC Berkeley. He is active in the fire protection and life safety industry and is a member of AFSA, NFPA, and NAFED. Mike is also involved in the broader facilities services industry as a member of PRSM and RFMA and serves on the board of EMSAR and APHIX. When not working, Mike enjoys golfing, playing basketball, and spending time with his wife, grown son, and daughter.
MICHAEL LLOYD
Chief Executive Officer
Benedict Cramer
Executive Vice President
Benedict (Ben) Cramer is the Executive Vice President of Academy Fire, overseeing the company's operations, growth, profitability, and talent. Ben began his career in facilities management with Metro Door. During his 14 years at the company, he assumed various leadership roles in sales, account management and client services. In 2005, Metro Door was acquired by private equity firm, Brynwood Partners. Over a five-year period, Ben worked with senior leadership and the managing partners in expanding Metro's offering to include additional facility services and further expanding its organizations capacity to rapidly grow their client footprint. In 2010, Metro Door sold to Cintas where Ben spent the next two years integrating their service process and client relations with global account leaders across the country. In 2012, Ben joined Rogers Electric as Vice President of Client Service. As a member of the executive team, he managed all aspects of support center functions, employee development, client engagement and vendor development. In addition to expanding the service offering to HVAC ad plumbing, he grew the business working with the project and construction divisions seeing rapid revenue growth of more than $300M.
Born and raised in Stony Brook, NY, he now resides in Ridgefield, CT with his wife of 20+ years and their son and daughter. In his free time Ben is an avid outdoorsman who loves fishing, boating, hunting, golfing, running, biking, and swimming.
Benedict Cramer
Executive Vice President
BILL FREEMAN
Vice President, Sales
Bill Freeman joined Academy Fire Life Safety in late 2015 as the Vice President of National Sales. He is responsible for overseeing the national account sales team and expanding Academy's business with both new and existing customers. Due to his deep industry experience and relationships, he is actively involved in AI Fire's acquisition strategy.
Bill is a 30+ year veteran of the fire protection industry with experience at leading service and manufacturing companies, including senior positions at Ansul Incorporated, Minimax Fire Products, and other national service providers. Bill is a National Fire Protection Association member and is currently a National Association of Fire Equipment Distributors (NAFED) board member. During his spare time, Bill enjoys cycling, golfing, and spending time with his wife, grown son, daughter, and grandchildren.
BILL FREEMAN
Vice President, Sales
TOM MCVERRY
Vice President, Restaurant Services
Tom McVerry joined Academy Fire in 2015 as the Vice President of Restaurant Services. He is responsible for all aspects of our National Account Kitchen Fire Suppression and Kitchen Exhaust Cleaning business, including sales, operations, pricing, account management, and technical guidance. Tom advises all types of restaurant accounts such as casual, fast-casual, fast food restaurant chains along with restaurant operations within other verticals such as healthcare, education, and government.
Prior to joining Academy Fire, Tom held senior positions at Amerex and Buckeye Fire Equipment where he was responsible for their Kitchen Fire Suppression business. Earlier in his career he was the Vice President of Fire Protection at DunWell Fire Protection, leading the creation and execution of a National Accounts Fire Protection business, which grew to $29 million over seven years eventually selling the business to Cintas. Before joining DunWell, he spent 8 years at SimplexGrinnell in various positions, rising to the position of National Restaurant Systems Manager. He started his career as a Restaurant Systems Manager at Gastonia Fire and Safety.
Tom has served on the NFPA 17A Technical Committee for the past 5 years and previously was a member of the NFPA 10 Technical Committee. He holds multiple manufacturer certifications and regularly presents to NAFED and other AHJ organizations, including the New York and South Carolina State Fire Marshals' office. Tom holds a BS in Marketing from University of North Carolina at Charlotte. He is a US Marine Corps Veteran and a Six Sigma Green Belt. Tom and his wife enjoy traveling and the outdoors, particularly now that the youngest of their four children has graduated from college.
TOM MCVERRY
Vice President, Restaurant Services
Scott Harris
Vice President, National Service
Scott Harris is the Vice President, National Service, overseeing the company's service operations supporting over 400 customers across 200,000 locations nationwide. Scott is responsible for leading Academy's Account Management teams across five call centers with a customer-oriented and metrics-driven approach. Over the last 30 years, Scott has helped lead a number of companies that have gone public or sold to Private Equity in both Seattle and Phoenix. Throughout his career, Scott has launched, scaled, and led several contact centers globally and Business Process Outsourcers (BPOs) from zero to over 1,200 FTEs. Most recently, Scott built Peloton's North American Members' Support Operations. Prior to Peloton, Scott led the Sales and Customer Success teams at several Seattle-based technology companies, including Porch.com, Pushpay, DreamBox Learning, and Mars Hill. Scott's passion is to develop leaders and empower world-class teams, leading to profitable growth and best-in-class customer experience.
Scott has been married to his wonderful wife for 35 years. They have three daughters, three grandchildren, and live in the Phoenix area. Scott loves spending time with his family, playing games, eating incredible food, staying active whether cycling or running, and traveling the world.
Scott Harris
Vice President, National Service
RENEE MEJIA
Vice President, Operations
Renee Mejia serves as the Vice President of Operations, overseeing vendor relations, invoicing, and payables. Her team is responsible for identifying, vetting, and developing Academy's vendors nationwide. Renee brings a process and metric-driven approach to critical departments within the Academy Fire organization. Renee has worked in the fire and life safety industry since 1990 starting off as a telemarketer and in 1996, becoming a Service Manager at Academy Fire. As a Service Manager, she handled negotiations of vendor and customer agreements. Renee also recruited and trained various employees for customer management and job coordination. As a result of her demonstrated leadership, Renee was promoted to an Operations Manager, then Director of Operations, and most recently to Vice President.
With over 25 years of experience in the fire protection industry, Renee has played a key role in evolving Academy Fire's Operations to support its strong growth and develop its customer relations. In Renee's spare time, she enjoys spending time with her family, swimming and other fitness activities, and photography.
RENEE MEJIA
Vice President, Operations
BRUCE DEUSHANE
Vice President, Projects
Bruce Deushane joined Academy Fire in early 2018, having spent over 40 years in the fire and life safety industry. Before joining Academy Fire, Bruce spent several years at SAFE Fire Detection in Sales and Business Development and eight years at JAM Corporation as the GM of the San Diego branch and the company's Sales Manager. Before joining SAFE, Bruce spent over 10 years at Airgas-West, first as a GM of the Fire Division and later as the VP of Fire and Medical Gas Construction. Bruce began his career at C-O-TWO Fire Equipment Company of California and spent 20+ years at the company. He started as a technician and ultimately became a Co-Owner of the business.
Bruce is Licensed in CA as a Fire Protection Contractor & Electrical Contractor and is an active member of NFPA and NAFED. He is a founding member of CALSAFE, the California Trade Association of fire equipment distributors. He studied Computer Information Systems at Cal State Polytechnic University, Pomona, and Liberal Arts at Mt. San Antonio College. In his spare time, he enjoys hiking, canoeing, fishing, and exploring the rich history of the eastern United States with his wonderful wife.
BRUCE DEUSHANE
Vice President, Projects
STEVE RUSTENBURG
Senior Project Manager
Steve Rustenburg is a Senior Project Manager at Academy Fire, which he joined in 2017. As a Senior Project Manager, Steve is responsible for quoting, administration, and managing capital projects for Academy Fire's National Account customers. Before joining Academy Fire, Steve spent ten years at DunWell, later acquired by Cintas. At DunWell, Steve was a Director of Fire Sprinkler and Fire Alarm Operations. He was later promoted to Senior National Project Manager, overseeing site management of large Fire Sprinkler and Fire Alarm system improvements, repairs, and installations for large National Account clients. After the acquisition by Cintas, Steve became the Service Manager of the Fire Sprinkler and Fire Alarm. He was responsible for all alarm and sprinkler installations, estimating, permitting, safety, field management, and customer relations.
Before joining DunWell, Steve held various fire and life safety management positions at Fire Materials Group, SimplexGrinnell, and FireMaster. Steve is nationally recognized as a leading fire and life safety expert. He holds numerous fire and life safety-related licenses, including NICET Level III in Inspection, Testing, and Maintenance of Water-Based Systems, Fire Alarm Sytems, and Water-Based Systems Layout and Level II Certification in Automatic Sprinkler System Layout, Fire Alarm Systems, and Special Hazards Systems. Steve is also licensed by various State Fire Marshal's offices and Contractor's Boards. He holds multiple Certifications across various leading manufacturers. Steve works with various industry associations, including NFPA, AFAA, ICC, and AFSA. When not working, Steve enjoys golfing, hunting, and woodworking in his shop.
STEVE RUSTENBURG
Senior Project Manager
ADVANTAGES OF HIRING ACADEMY FIRE®
NATIONAL PRESENCE WITH A LOCAL FEEL
By working with Academy Fire®, you receive the benefits of scale with the customer service and accountability of a local business.
FIRE FOCUSED
Academy Fire® is exclusively focused on providing fire and life safety services. Our account teams understand the urgency at hand and have a depth of industry experience ready to help you with all your fire and life safety needs.
ONE POINT OF CONTACT
Your account manager can service all your fire and life safety needs no matter your location or business complexity.
DETAILED REPORTING
Our customer portal offers the latest information regarding your business, and is available 24/7. Our system ensures you have the necessary visibility to make informed business decisions.
LEADING TECHNOLOGY
We offer an integrated fire protection solution powered by technology. Our technicians utilize mobile devices and provide photographs and IVR data to ensure efficient and accurate service. Our database integrates with multiple national facility portals.
PERSONALIZED SERVICE
Academy Fire® understands each business is different. We will work with you to ensure you receive the reporting and invoicing that your operation requires. Our teams provide personalized account management and are held accountable to meeting metrics and SLA requirements.
TECHNICAL EXPERTISE
A relationship with Academy Fire® means you benefit from the technical expertise of our sister company, Impact Fire, and the qualified vetting of our vendor network. You are not sacrificing convenience for quality.
SAVINGS WITH SCALE
We acknowledge and value the business you give us across your portfolio by offering preferred pricing for products and services to our most loyal customers.
Our Values
MISSION CRITICAL: BE THE BEST
We are committed to being the premier fire protection service provider and preferred employer in the fire protection industry by operating under the following core principals.
Put our employees and customers first, no exceptions
Build lasting relationships with our customers and each other
Work in an open, honest, constructive, and safe manner
Demand excellence from ourselves and support others in delivering superior service
Make intelligent decisions quickly
Act like an owner
INDUSTRY AFFILIATIONS
Academy Fire stays current with the latest developments in fire prevention and life safety through its affiliation with leading industry organizations.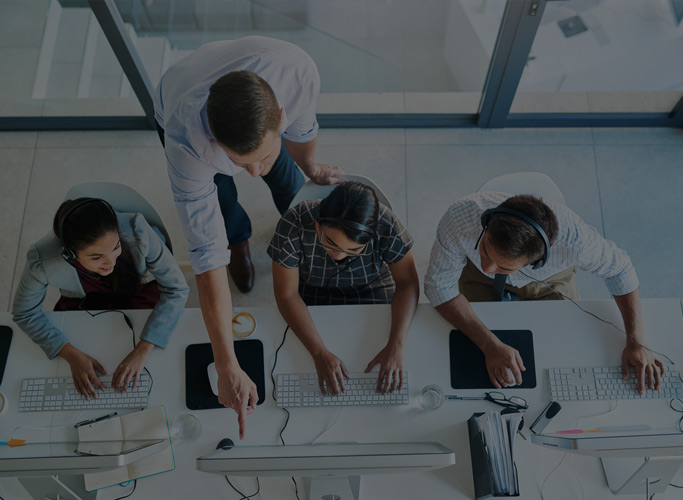 CONTACT US
Learn more about the benefits of partnering with Academy Fire® for your fire and life safety needs. Our account teams are available 24-hours a day, 365 days a year to provide the support you require no matter where your sites are located.
Products We Service
Fire & life safety service and installation is what we do and it's serious business. If an issue arises in one of your locations, you want an account team with the expertise and training to address the critical issue at hand.